Meet our team of professional caregivers, who strive every day to provide personalized, high-quality in-home care to your loved ones.
The entire New Estuary Team, from office staff to
caregivers, are experienced, reliable
professionals, who take pride in what they do.
Jessica Puttbach
OWNER & AGENCY DIRECTOR
Jessica Puttbach founded New Estuary Home Care because she believes that seniors need the highest quality care during their final years of life. She wanted to make a positive difference in her community and the lives of others, while also having meaningful employment for herself and others. After managing a home care company in another state for several years, witnessing firsthand the many challenges that industry faces, Jessica developed a business model that focuses on premium client care, by hiring and maintaining only professional caregivers. She wanted to do something she felt passionate about each and every day, while improving the lives of others. She has a great love and respect for seniors and the elderly in her community, and wants them to be treated with the respect and compassion they deserve.
In Jessica's spare time she enjoys spending time with her husband and children, cooking, reading, photography, and hunting for shark teeth on beautiful Topsail Island.
Jessica believes that the best way to really understand what's happening in our world is to volunteer your time. She volunteers with several Meals on Wheels programs, and aides in organizing fundraising and charitable events for local nonprofit agencies in the area.
Anna Leonard
Talent Acquisition
Anna Leonard is a dedicated and experienced healthcare professional with a passion for providing exceptional care to the geriatric community. Born in Nebraska and raised in St.Thomas, Virgin Islands. With a decade of experience in the healthcare field, she brings a wealth of knowledge and expertise to her role as a recruiter. She also trained for three years in opera and showcased her talent in various states, including a memorable performance at the prestigious Juilliard in New York.
Anna is happily married to Josh and enjoys the rewarding role of being a stepmother to her stepdaughter, Callie. Anna and Josh share their home with a lively bunch of seven pets, including two dogs, two birds, and three hamsters. Her love for animals exemplifies her compassionate nature both personally and professionally.
Driven by her compassion, expertise, and diverse experiences, Anna Leonard is an invaluable asset to New Estuary Home Care.
Linda Randel King
Registered Nurse
Linda is excited to be serving and sharing her knowledge and skills with the New Estuary clientele. As a Registered Nurse for over 40 years, she is a strong advocate for those she cares for and believes everyone should receive quality care while being treated with compassion and kindness.
Linda  obtained her Masters degree in Nursing Administration from the University of South Dakota in 2010. She is dedicated to ensuring quality of care that is based on culture awareness and the clients needs. Linda is proud to  be a part of our growing team of true professionals who care immensely about their clients. In addition to supervising the care of our clients, she provides continuing education and training to our staff ensuring they are always ready to provide the care our client's need to maintain the best quality of life. 
Outside of work, Linda and her husband are parents to five adult children. She enjoys crafts, travel and enjoying the beach with her husband and their chihuahua, Tinkerbell.
Rachel Hofmann
Care Team Education RN
Rachel is thrilled to be serving and sharing her knowledge within the community she and her family call home. As a Registered Nurse for over 15 years, she is a strong advocate for those she cares for and believes everyone should receive quality care while being treated with compassion and kindness.
Rachel graduated nursing school in 2008 and went on to obtain her Bachelors of Science in Nursing from the University of South Florida in 2011. She is passionate about providing education as well as emotional support to our clients and their loved ones. Rachel is proud to be a part of our growing team of true professionals who care immensely about their clients. In addition to supervising the care of our clients, she provides continuing education and training to our staff ensuring they are always ready to provide the care we expect.
Outside of work, Rachel is a military spouse and mom to three small children. She enjoys crafting, traveling and being outdoors with her family.
Alex Chalman
Arbor Landing RN
Alex has worked in the healthcare industry since 2008. Throughout her career she has held various nursing roles and worked in many different clinical settings. She obtained an associate degree in nursing in 2013 from Mira Costa College and then a bachelor's degree in nursing in 2019 from Winston-Salem State University.
Her care experience has ranged from birth to the elderly and she enjoys taking care of people in every season of life.
Outside of work, Alex is a busy mom of 3. Her family enjoys spending warm days at the beach or pool. In her free time she likes to bake and tend her many plants.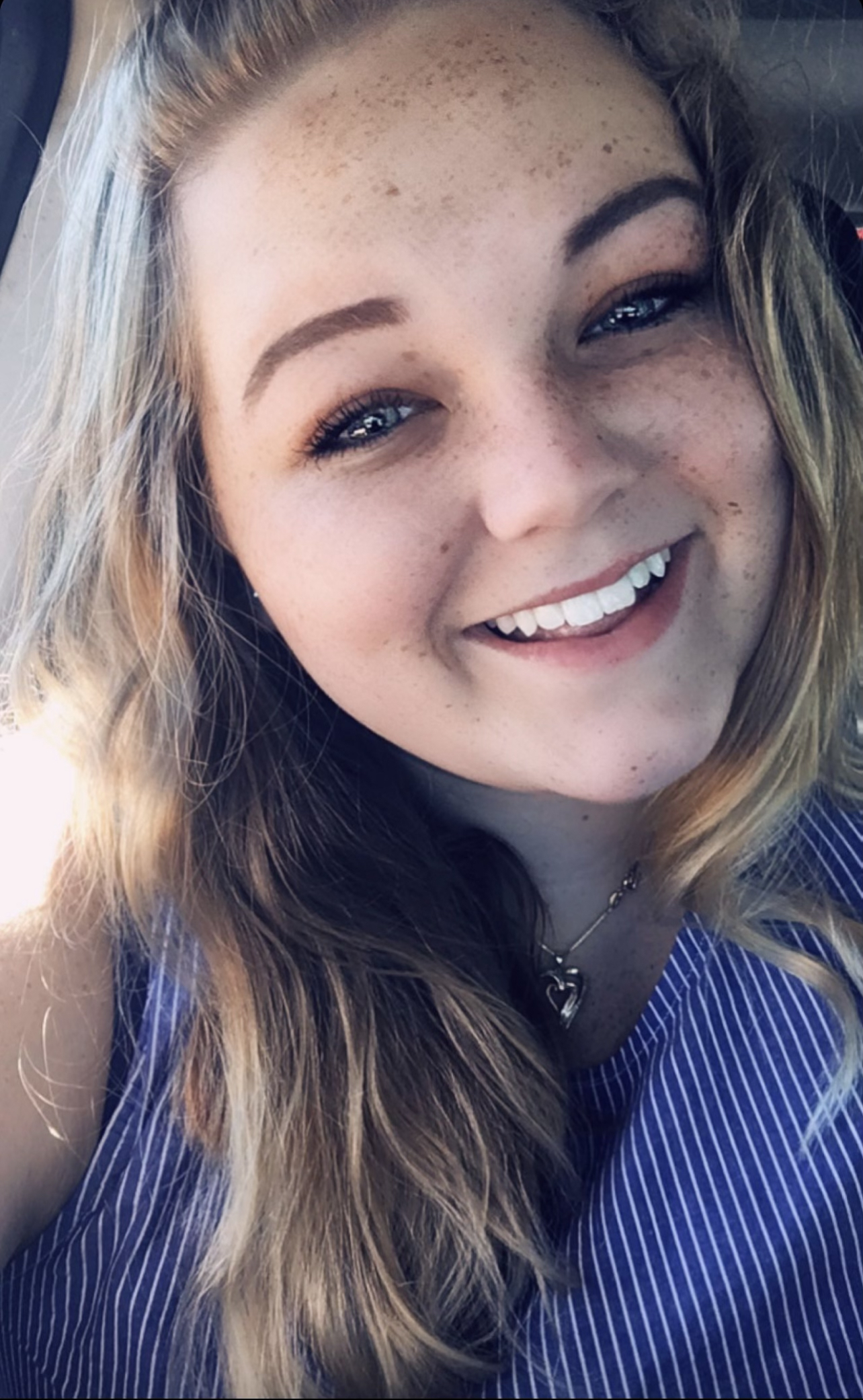 Abigail Mahon 
Scheduling Manager
Abigail joined New Estuary Home Care as the on call scheduler, after working nearly four years with seniors at a local independent living facility. She graduated high school in 2018 with ambitions of becoming a Registered Nurse and is currently enrolled at CFCC pursuing that goal. 
Abigail enjoys spending time with her two pugs and two boxers Minnie, Ivy, Rascoe, and Polo, as well as her two cats Havana and Titan. She loves spending the day at the beach and dog park with her babies. 
She has the biggest heart for animals, which advocates her love towards seniors and she offers nothing but the most softhearted care.
Abigail is expecting her first little boy this year. She and her partner, Christian are beyond excited to meet baby Lucas Scott!
Kendra English
Weekend 
Scheduler
Kendra's desire to bring love, compassion and proper care to everyone she encounters makes her a true treasure. She's a person who truly does work in this field for the love of others.
Kendra chose to attend CNA and NAII training after having her great-grandmother come to live with her family. The desire to help bring proper care to her grandmother and others in need has kept her working in the healthcare field since 2017. Caring for others in all their needs is a passion of hers.
Kendra is currently attending college for a degree in education as well as expecting her first child this spring. She spends her personal time sewing, doing needle crafts and many different art mediums. The current love of her life is her 14-year-old bulldog, Lacey.
Shannon Janosz
Lead Caregiver
After years witnessing her grandmother live with Alzheimer's,  Shannon started her journey as a CNA, and has been bringing people happiness for 8 years. She is currently studying to be a nurse at Cape Fear Community College.  Her joyous laugh and loving approach make Shannon a delight to be around. 
She will be celebrating her two year anniversary of moving to sunny North Carolina in March of 2022.  She moved from the very cold New Hampshire, and is enjoying the warmer climate, as well the beach lifestyle, and spending time with her new found friends.
She misses her adult son, who is still living up north, attending school to become a graphic designer and she could not be more proud of him
.
Mary Langley
New Estuary Community Liaison
Mary Langley is a compassionate and dedicated caregiver, who has been serving the geriatric community since 2000. With a wealth of experience and expertise, Mary has become an invaluable asset to the New Estuary team, often mentoring other members of our care team. She holds certifications in dementia and Alzheimer's care, allowing her to provide specialized support and assistance to our clients facing cognitive decline.
In addition to her work in geriatrics, Mary is also a skilled hair stylist and proud owner of a salon located in Jacksonville. While Mary's professional endeavors keep her busy, she always finds time for her loved ones, treasuring the time she gets to spend with her three children, two grandchildren, and two beloved dogs, and sweet mom.
Whether she's tending to the unique needs of our clients, transforming hairstyles at her salon, or cherishing time with her loved ones, Mary Langley embodies the mission and fulfills the needs of our clients and their loved ones.
Amber Young
New Estuary Home Care at Arbor Landing Care Team Member
Amber Young, hailing from Rutland, VT, brings her warm smile and compassionate spirit to New Estuary, as our dedicated daytime CNA. With dreams of becoming a travel nurse, she envisions traveling the country, immersing herself in the diverse landscapes of CO, CA, HI, and OR. Amber has been deeply committed to geriatric care since 2017.
When she's not tending to the needs of others, Amber finds solace in the great outdoors. Her faithful companion, Mowgli, her beloved dog, joins her on these adventures. Her passion for connecting with both people and nature shines through in her interactions with our clients. Amber's dedication and genuine care create a comfortable and nurturing environment, making her an adored member of the New Estuary team.
Brandon Westbrooks
New Estuary Home Care at Arbor Landing Care Team Member
Brandon Westbrook is a dedicated and compassionate caregiver at New Estuary Home Care. Hailing from Pittsfield, Massachusetts, Brandon brings a wealth of experience to his role, having previously worked as a first responder for an ambulance company from 2002 until 2017. Since joining New Estuary in August, he has quickly become a beloved figure among the clients, earning their admiration and trust.
When he's not tending to the needs of others, Brandon finds solace in the company of his dogs, and in his love for cooking. Family plays an important role in Brandon's life, as he is a proud parent to five children and a loving grandfather to a grandson.
Vanessa Jordan
New Estuary Home Care at Arbor Landing Care Team Member
Vanessa Jordan is a dedicated caregiver on New Estuary's clinical team at Arbor Landing Hampstead. After completing high school, in Las Vegas, she joined the Marine Corps, showcasing her commitment to serving others. With a passion for healthcare, Vanessa has been actively involved in the field since 2016, gaining valuable experience along the way. Currently, she is pursuing her aspirations of becoming a respiratory therapist by attending UNCW.
In addition to her professional endeavors, Vanessa is a loving mother to an eight-year-old daughter who brings joy to her life. Their household is further enriched by the presence of three cats and a brand new dog, who recently became a cherished member of their family. Vanessa loves the beach, indulging in a good book, enjoys taking her daughter to the park, and the thrill of shopping.
With her exceptional caregiving skills, Vanessa brings both value and joy to the clients of New Estuary at Arbor Landing.
We Offer Continuing Education Classes to our Caregivers.
The state of North Carolina requires all non-medical in-home caregivers complete two in-service units a year on Bloodborne Pathogens and Standard Precautions in the Workplace.  At New Estuary Home Care, we are committed to offering additional education courses to our caregivers in an effort to improve their professional skills, in order to provide the best possible care for your loved ones.  These education modules are supervised by our Registered Nurse.
Sophisticated Screening Process to Identify the Best Possible Caregivers.
We are extremely selective in our hiring process. All caregivers go through a series of interviews where they are asked a combination of clinical questions to assess their skills, as well as hypothetical scenarios.  We carefully consider their responses, as well as their personalities, before moving to the next stages of our hiring process. Our hiring process then includes an extensive reference check, national background check, consent to a 4-panel drug screening, a Department of Motor Vehicle Records Check, and checking the North Carolina Department of Health Care Registry to ensure they are in good standing.
We are Licensed and Insured.
We are a state-licensed home care agency that maintains employer taxes, workers compensation insurance and unemployment insurance.  Additionally our employees are W2 employees, not independent contractors. This takes the burden of employment off of clients and their families, and provides peace of mind that a professional caregiver has been chosen for them.
We Treat our Caregivers Like Family.
We believe that by caring for and supporting our care team, our care team will care for and support our clients. Our care team is a handpicked group of experienced, compassionate, reliable, professionals that give us a competitive edge.  We appreciate the work they do and regularly acknowledge their passion.
We Offer Competitive Wages and Advancement
We attract and retain the best of the best in the industry by providing them with a positive management team, competitive wages, and the respect they deserve. Additionally, we try our very best to make them feel like an integral part of our team, by keeping them updated on the company's growth.
For our caregivers, we offer a Personal Care Aide certification for free, instructed by our Registered Nurse.
Each month, we recognize one of our awesome caregivers for their outstanding work.
We help with the difficult decisions.  If you have a loved one who needs in-home care in the Cape Fear Region, take the first step towards peace of mind and contact New Estuary Home Care today. We provide professional, reliable services from experienced, compassionate caregivers.